If you're looking for a getaway that offers beautiful scenery, delicious food and plenty of activities, then Padstow in Cornwall is the perfect destination. With its stunning coastline, picturesque harbour and vibrant town centre, Padstow is an ideal spot for a relaxing holiday.
One of the best things about Padstow is its location. It is perfectly situated to explore the rest of Cornwall, with the beautiful beaches of Newquay and the wild moors of Bodmin just a short drive away. As well as its close proximity to other popular destinations in Cornwall, Padstow also has plenty to offer itself.
The harbour is one of the main attractions in Padstow. The harbour is a great spot for a leisurely stroll, with plenty of boats bobbing in the water and a variety of shops, cafes and restaurants lining the quay. The harbour also has a range of activities, including boat trips and fishing trips.
The beach at Padstow is also worth a visit. The beach is well-maintained and has plenty of sand, making it ideal for sunbathing and swimming. There are a variety of water sports available, as well as a number of beach bars and restaurants for a spot of lunch.
If you're feeling a bit more adventurous, then why not take a trip to the Camel Estuary. This tranquil area is ideal for a spot of wildlife spotting, with seals, dolphins and plenty of birds. There are also a number of boat tours and kayaking trips available, allowing you to explore further.
Padstow is also well known for its food scene. The town is home to a number of award-winning restaurants, with a range of seafood, traditional Cornish dishes and international cuisine available. There are plenty of pubs and cafes to choose from, as well as a bustling fish market that sells the freshest catch of the day.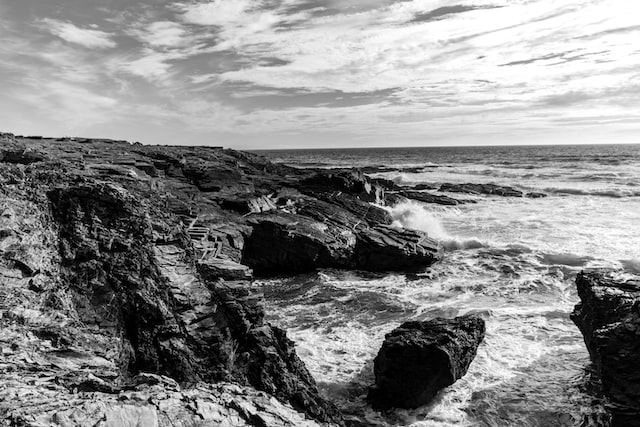 Finally, no trip to Padstow would be complete without a visit to the historic harbour. The harbour is steeped in history, with its cobbled streets, old fishermen's cottages and the impressive Padstow Lifeboat Station. There are also a number of shops, galleries and museums to explore.
Whether you're looking for a relaxing holiday or an action-packed getaway, Padstow in Cornwall is the perfect destination. With its stunning scenery, delicious food and plenty of activities, you'll be sure to find something to suit everyone. So why not plan your own getaway to Padstow and discover the magic of this Cornish gem.