Taking a break in St Mawes: A Guide to Cornwall Holidays
If you're looking for a change of scenery, you can't go wrong with a holiday in Cornwall. With its stunning coastline, picturesque villages, and fascinating history, Cornwall is a perfect destination for a UK break. St Mawes, in particular, is a beautiful spot to visit, and there are plenty of things to do in the area. Here's a guide to planning the perfect Cornwall holiday in St Mawes.
Where is St Mawes?
St Mawes is a small village situated on the eastern side of the Roseland Peninsula in Cornwall. It's located about 25 miles south of Truro and about 15 miles from Falmouth. The village is a popular destination for day-trippers, though there are plenty of activities to keep visitors occupied for much longer.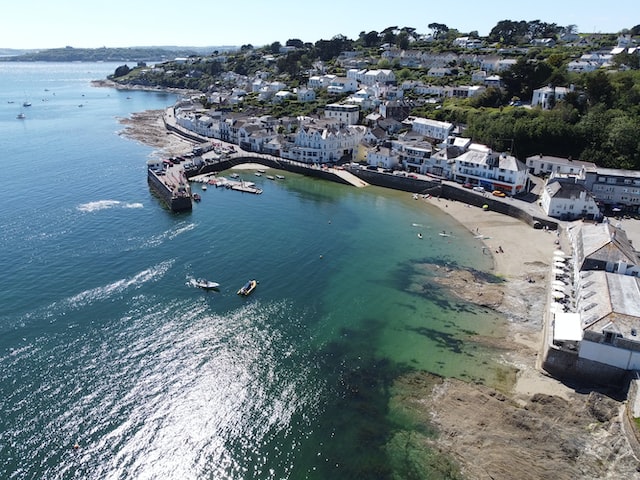 What to do in St Mawes
St Mawes is home to some of Cornwall's most stunning natural beauty, so it's a great place to explore the great outdoors. There are plenty of beaches to visit, as well as coastal walks and trails to follow.
St Mawes is an ideal spot for watersports, with kayaking, sailing, and paddle-boarding all popular activities in the area. There are plenty of companies offering experiences, such as St Mawes Sailing, who offer tuition and courses for those who want to learn how to sail.
If you're looking for something a bit more laid-back, St Mawes is also home to a range of galleries and shops. The village has a vibrant arts scene, and there are plenty of independent shops and boutiques showcasing local produce and crafts.
Where to stay
There are a range of accommodation options in and around St Mawes, so you'll be spoilt for choice. From luxury lodges and cottages to B&Bs and guesthouses, there's something to suit all budgets.
If you're looking to stay close to the beach, then The Idle Rocks Hotel is a great choice. It's the only hotel situated right on the harbour front in St Mawes, and offers panoramic views of the sea.
If you prefer a more rural location, then The Old Vicarage is a great option. This converted 19th-century church is surrounded by beautiful gardens, and offers a tranquil escape from the hustle and bustle of the village.
Where to eat
St Mawes is home to a great selection of restaurants and cafes, so you'll be spoilt for choice when it comes to dining. The village is well-known for its seafood, and a number of restaurants serve freshly-caught fish and other local delicacies.
The award-winning St Mawes Fish House is a great choice for seafood lovers. Located on the harbour front, the restaurant serves up delicious fish dishes, as well as a selection of vegetarian and vegan options.
If you're after something a bit more casual, then The Topsail Cafe is the perfect spot. This family-run cafe is a great place to grab a quick bite to eat, and serves up tasty breakfasts, sandwiches, and cakes.
St Mawes is a beautiful spot to take a break in Cornwall. Whether you're looking to explore the great outdoors or just relax and take in the stunning views, there's something for everyone in this picturesque village. With its array of accommodation and dining options, you'll be sure to have a holiday to remember.